Counting Beans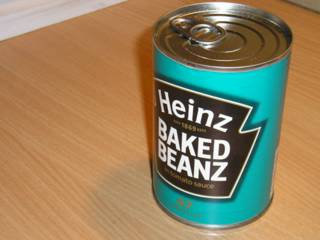 These beans are illegal in Canada. It's true.
Don't believe me? Read
this story
(pdf) that I wrote for the Western Standard. It turns out that the Canadian Food Inspection Agency demands that baked beans have 60 per cent bean content. The Brits like their beans to comprise exactly 49 per cent of the can... So they're out. (I hate baked beans. But, damnit, I'm eating these for liberty. So I've gone ahead and bought six cans thus far, and try to make myself those beans on toast at every opportunity. I will get used to these, yes I will!)
Larry Reynolds, from Alberta, wrote an interesting letter to the Standard about it
here
.